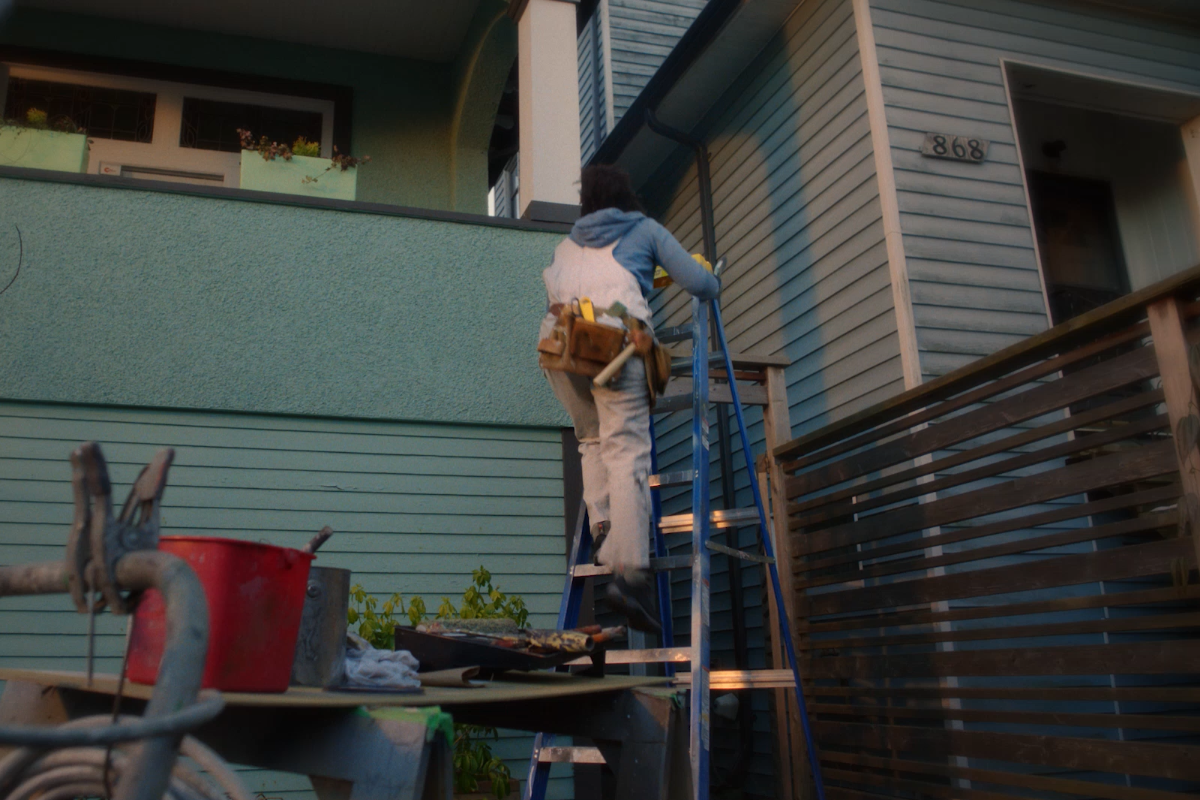 You put on your scrubbiest work shirt, and go into your shed or garage and get out the necessary equipment for an afternoon in the yard. But the ladder you have isn't high enough—you can't quite reach that last branch sticking out.
Yellow lines exist in a lot of places to remind us where to pause, like on roads or worksites. But on ladders, where there are no yellow lines, it's up to you to prevent falls.
Each year, over 100 people are hospitalized from falls from ladders.1 Many of these falls happen due to over-reaching because the ladder is not tall enough, or when the ladder is not positioned properly. Drawing a mental yellow line on the ladder can help remind you not to step beyond that top rung.
Ladder falls can happen at home or at work. In 2019, WorkSafeBC accepted over 1,000 claims as a result of falls from ladders—of these, 325 resulted in injuries and 4 resulted in death.2
Here are some reminders to help you establish yellow lines while working on ladders:2-4
The ladder you choose for the job should extend one metre above the upper landing.
Remember to inspect the ladder and that it is in good, working condition and doesn't have bent or dented rails that could collapse.
Set up the ladder on a firm, level surface.
Have three points of contact while climbing the ladder: two feet and one hand, or two hands and one foot.
Don't reach up or over to get that last branch or paint that last spot—get a taller ladder, or get down and move the ladder over to the right spot.
Sources:
1. BCIRPU. Injury Data Online Tool: Discharge Abstract Database. 2017/18-2019/20.
2. WorkSafeBC. WorkSafeBC warns that falls from ladders a major safety risk during the holiday season. (November 30, 2020.) Available from: https://www.worksafebc.com/en/about-us/news-events/news-releases/2020/November/worksafebc-warns-that-falls-from-ladders-major-safety-risk-during-holiday-season
3. WorkSafeBC. Stay grounded while using your ladder. (September/October 2015.) Available from https://www.worksafebc.com/en/resources/health-safety/articles/stay-grounded-while-using-your-ladder?lang=en
4. WorkSafeBC. Ladder Safety Resources. Available from: https://www.worksafebc.com/resources/health-safety/resource-sheets/ladder-safety-resources?lang=en