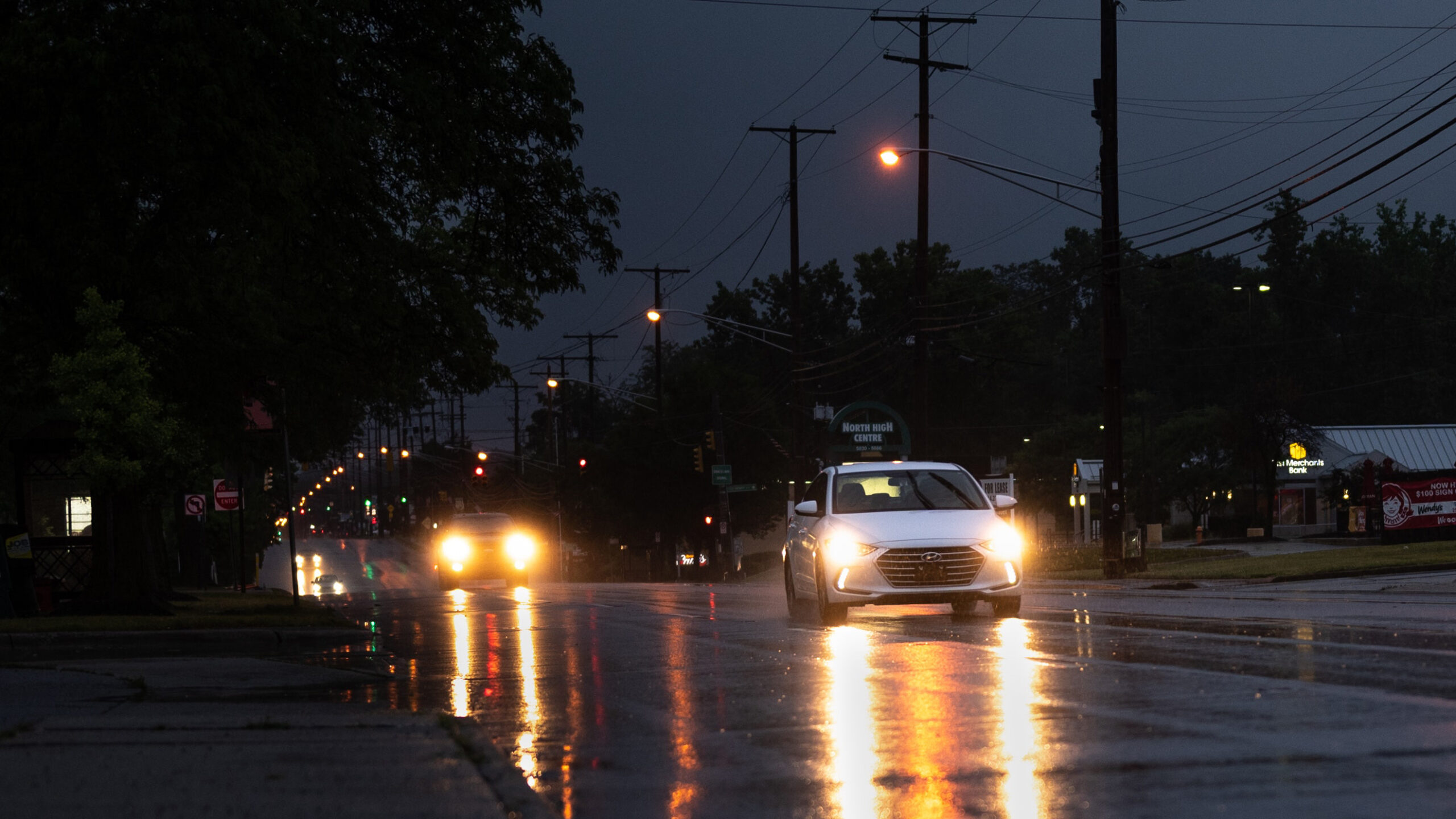 Yellow lines don't change our driving habits when the days get shorter. We do.
Fall sneaks up on us pretty quickly. Daylight Saving Time may give us more light in the morning, but by evening rush hour, the combination of earlier evenings and seasonal rain can contribute to poor driving conditions and reduced visibility.
According to ICBC, nearly half (45%) of total pedestrians injured in crashes happen between October and January. That's why we've partnered with them to remind drivers to watch out for pedestrians this season.
When you adjust your clocks, remember to adjust your driving, too. Slow down and be ready to yield to pedestrians, especially at intersections, crosswalks, and around transit stops. Here are a few more driving adjustments you can make to help keep injuries preventable this fall and winter:
🚶 Focus on the road, expect the unexpected, and take extra time to look for pedestrians.
🌧️ Drive for the conditions—that means slowing down in poor conditions.
⚠️ Remember to shoulder check when turning left or right.
🚘 If they don't turn on automatically, remember to manually turn your headlights on before it gets dark.
📵 Avoid distractions, and keep your phone out of reach and out of sight.
Pedestrian injuries can happen when you least expect them. And as far as we know, there are no yellow lines reminding you to adjust your driving for the weather or the season. So preventing the preventable is up to you.