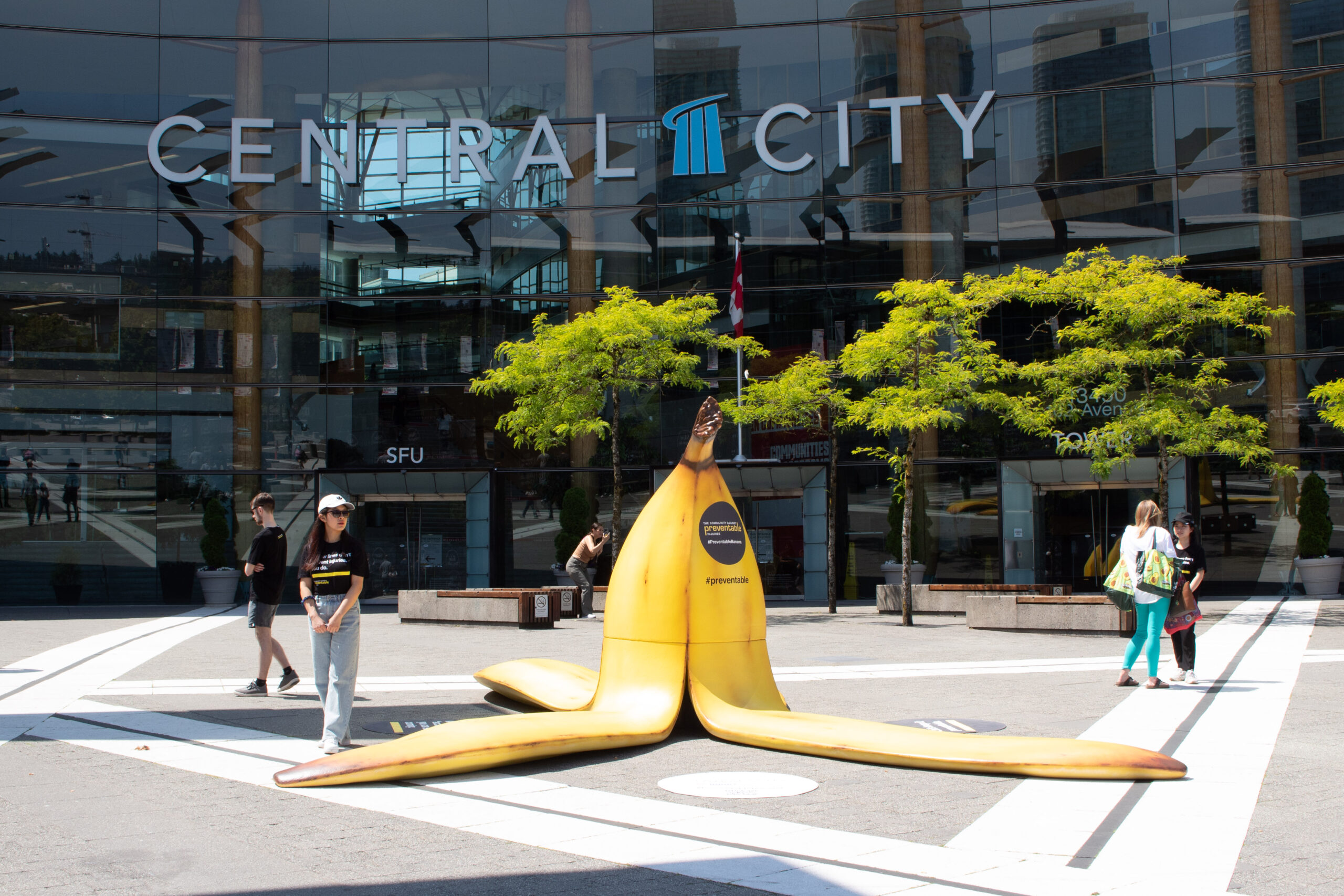 If you're in Surrey this Friday and Saturday, swing by Central City – you may be surprised at what you see.
Collaborating with Central City and the BC Injury Research and Prevention Unit, Preventable is bringing back the Big Banana, an 8-foot-tall sculpture of a banana peel. We're hoping to start a conversation about preventable injuries.
Because you see, most "accidents" are not really accidents at all. Most of the time you can see serious injuries coming before they happen.
Preventable consistently challenges the idea that serious injuries are a "fact of life" or that they only happen to "other people." We know that these attitudes are the common thread behind serious injuries, whether they're caused by motor vehicle crashes, falls from ladders, drowning, mixing medications, or anything else.
If we see a risk in front of us – even if it's not as obvious as a giant banana peel – don't ignore it. We can prevent serious injuries from happening in the first place.
The Big Banana last appeared in November 2022 at the Canadian Injury Prevention Conference, the first injury prevention conference held in Canada in almost ten years.
Come say hi, grab a photo by the Big Banana, and grab some free swag at the Central City plaza off 102 Avenue on Friday, June 7 from 8:30 AM to 3:30 PM, and Saturday, June 8, from 9:30 AM to 3:30 PM. Share your photo and an example of what you can do to prevent injuries on social media using the hashtag #PreventableBanana.