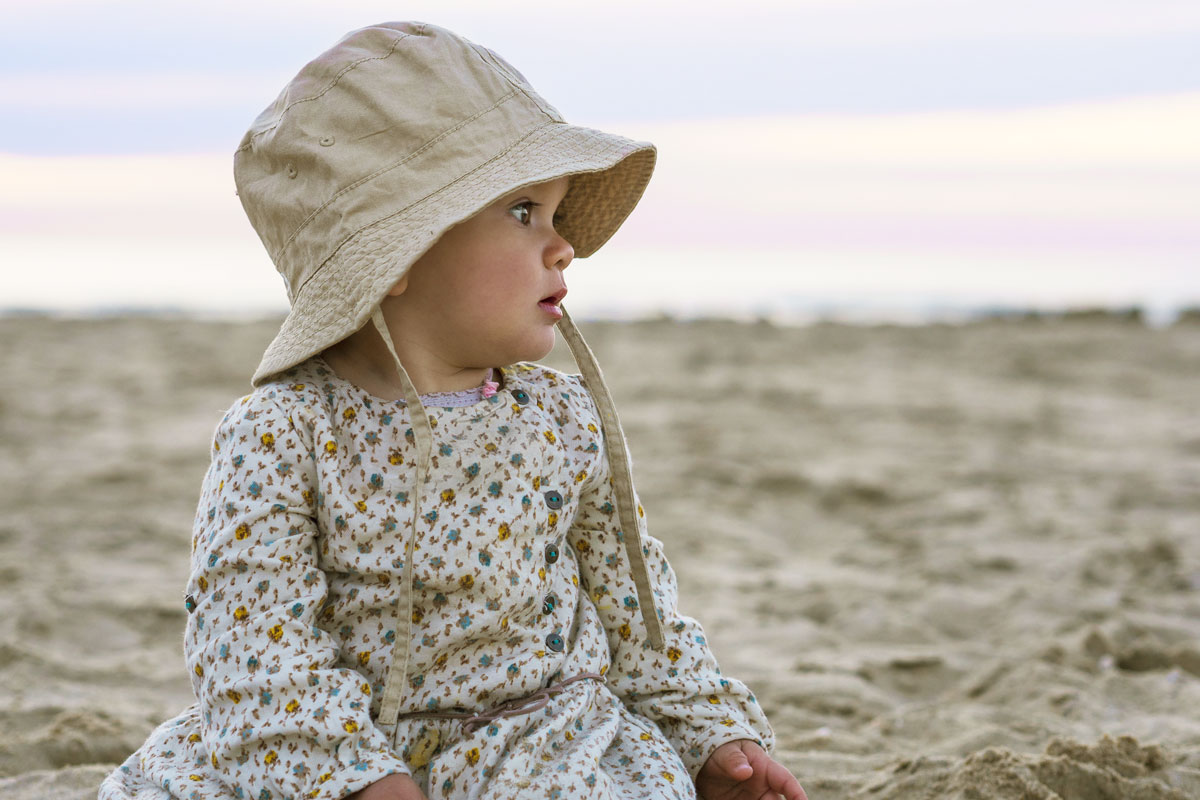 It's finally summer, and we've pulled the water floaties and beach toys out of storage. We're ready to spend some time by the water!
On the way to the beach, you will probably come across yellow lines on the road or at the SkyTrain station, reminding you where to drive and to watch out. But once you're at the beach, there are no yellow lines.
An average of 75 people die each year from drowning in BC, and fatal drownings are most common in the summer months. Kids under 5-years-old are at especially high risk of drowning. We can take steps to avoid drowning by drawing those mental yellow lines in the sand and water and thinking of the following when you're getting ready for a fun day in the sun:
Stay alert: Most drownings in young children happen when there is no one supervising them or the supervisor is distracted. Supervise young kids and weak swimmers in and around water. Stay within arms reach—so close that you have physical contact.
Very small kids can drown in as little as 2.5 cm (1 inch) of water. Remember to drain wading pools and empty containers of water after use.
When boating, model the behaviour you wish to see in your kids—everyone should wear a PFD!
The sun and waves can make you feel impaired faster than if you were on land. Save the alcohol for when the boat is docked.
Remember to pack and wear sunscreen, sun hats, and sunglasses for the entire family. Re-apply sunscreen of 50 SPF or greater frequently, especially if you're going in the water.
Stay hydrated—frequently give breast milk or formula for little babies, and water for older babies, kids, and yourself!
Sources:
1 BC Coroners Service. Accidental Drowning Deaths 2008-2018. Published September 17, 2021. Available https://www2.gov.bc.ca/assets/gov/birth-adoption-death-marriage-and-divorce/deaths/coroners-service/statistical/accidental-drowning.pdf 
2 BC Children's Hospital. Don't sweat it – Keep cool this summer. June 24, 2022. Available http://www.bcchildrens.ca/about/news-stories/stories/don%E2%80%99t-sweat-it-%E2%80%93-keep-cool-this-summer
3 Lifesaving Society. BC 2020 Drowning Report. Available from: https://www.lifesaving.bc.ca/content/images/2020%20BC%20Drowning%20Report%20Infographic.pdf
4 BCCDC. Preparing for dangerous heat. July 28, 2021. Available http://www.bccdc.ca/about/news-stories/stories/2021/preparing-for-dangerous-heat