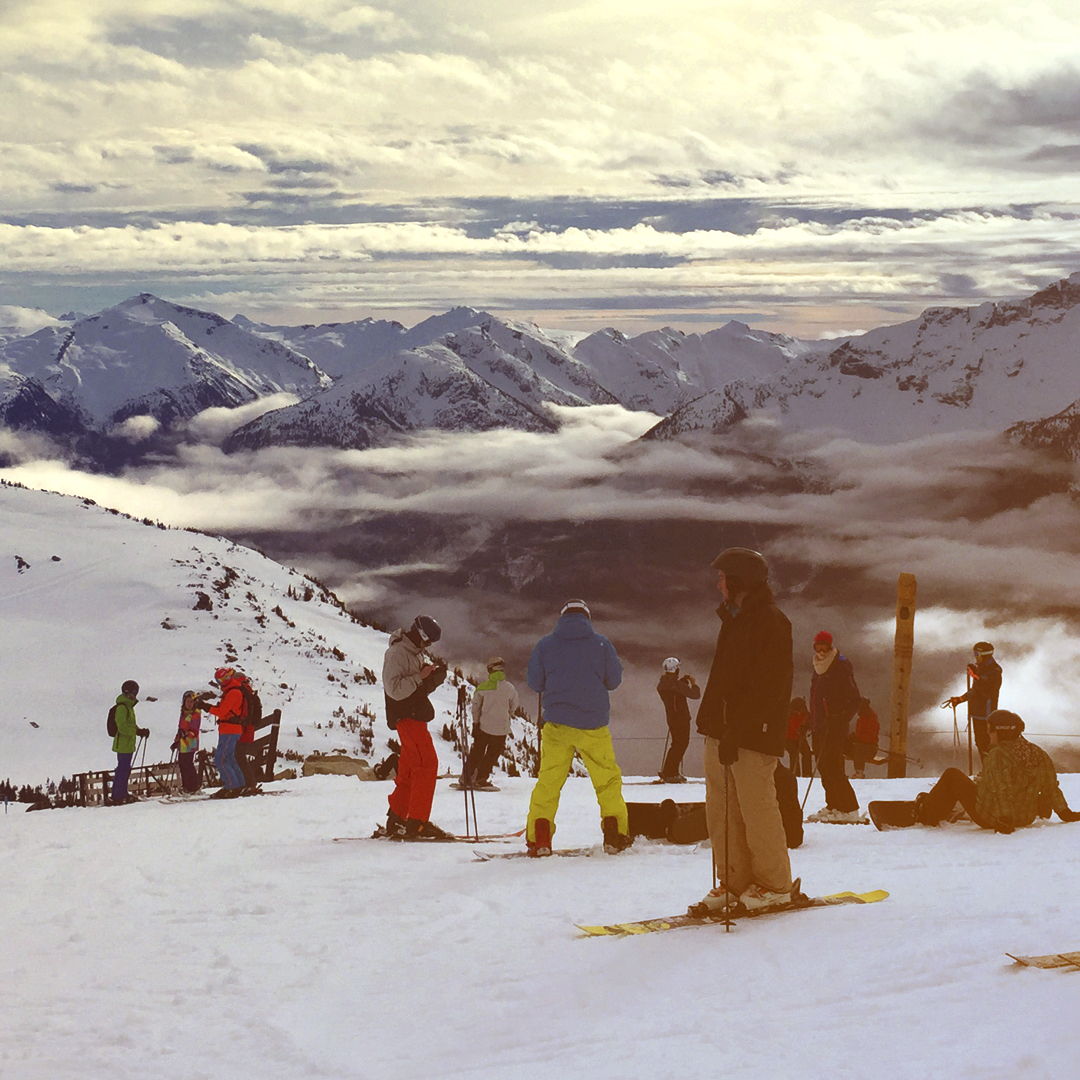 Fresh air. Incredible scenery. Acres of powder. There are few things more satisfying than a day on the slopes. But it seems a lot of us are taking in more than scenery when we go skiing or boarding—and that could result in a serious injury.
Research1 found that 30% of skiers/boarders report they consume alcohol or drugs more than usual while visiting ski resorts. What's more, these people believe that drug or alcohol consumption has significantly less impact on their ability to ski/snowboard safely than on their ability to drive.
A recent study showed that alcohol consumption more than doubled the risk of a severe injury on the slopes.2 While on-mountain statistics are hard to come by, it's common sense that drinking can have a big impact on your judgement and reaction time—things you need a lot of when you're skiing or boarding. Keep in mind that the higher altitude can also mess with your body's ability to process alcohol: it takes a lot less to become impaired when you're up on the mountain (and that impairment lasts a lot longer) than it does when you're at home.
Another thing: alcohol can make you a lot more willing to take risks, and do things we would never do if we were sober. The problem is, when you're on the mountain, that kind of inhibition can lead to trying things that are way beyond your ability. Once you have a few, that double black diamond doesn't look so intimidating. A double-cork on the half-pipe seems doable. That big open bowl seems the perfect place to tuck in and go flat-out.
These actions can have dramatic consequences—and not only for the one who's doing them. In fact, serious injuries from skiing/snowboarding, skating, snowmobiling, etc., cost our province an estimated $130 million annually3.
That's why this winter, Preventable is proud to team up with the BC Liquor Distribution Branch (BCLDB) to pass on a simple message: go out and have fun in the snow, but please, leave the drinking for the après. We'll be putting our message on and around mountains, reminding people that alcohol and winter sports can be a very risky combination.
Just to be clear: we're not anti-fun. We just want people to use their common sense. The fact is, drinking belongs in the village – not so much on the mountain. The next time you hit the slopes, use your common sense, and save it for the après ski. That way, you can keep on having a great time in the snow.
Sources:
Sherker S, Finch C, Kehoe EJ, Doverty M. Drunk, drowsy, doped: skiers' and snowboarders' injury risk perceptions regarding alcohol, fatigue and recreational drug use. International Journal of Injury Control and Safety Promotion. 2006;13(3):151–7.
Basques, B.A., Gardner, E.C., Samuel, A.M. et al. Injury patterns and risk factors for orthopaedic trauma from snowboarding and skiing: a national perspective. Knee Surg Sports Traumatol Arthrosc (2018) 26: 1916. https://doi.org/10.1007/s00167-016-4137-7
Rajabali F, Ibrahimova A, Barnett B, Pike I. Economic Burden of Injury in British Columbia. BC Injury Research and Prevention Unit. Vancouver, Canada; 2015.