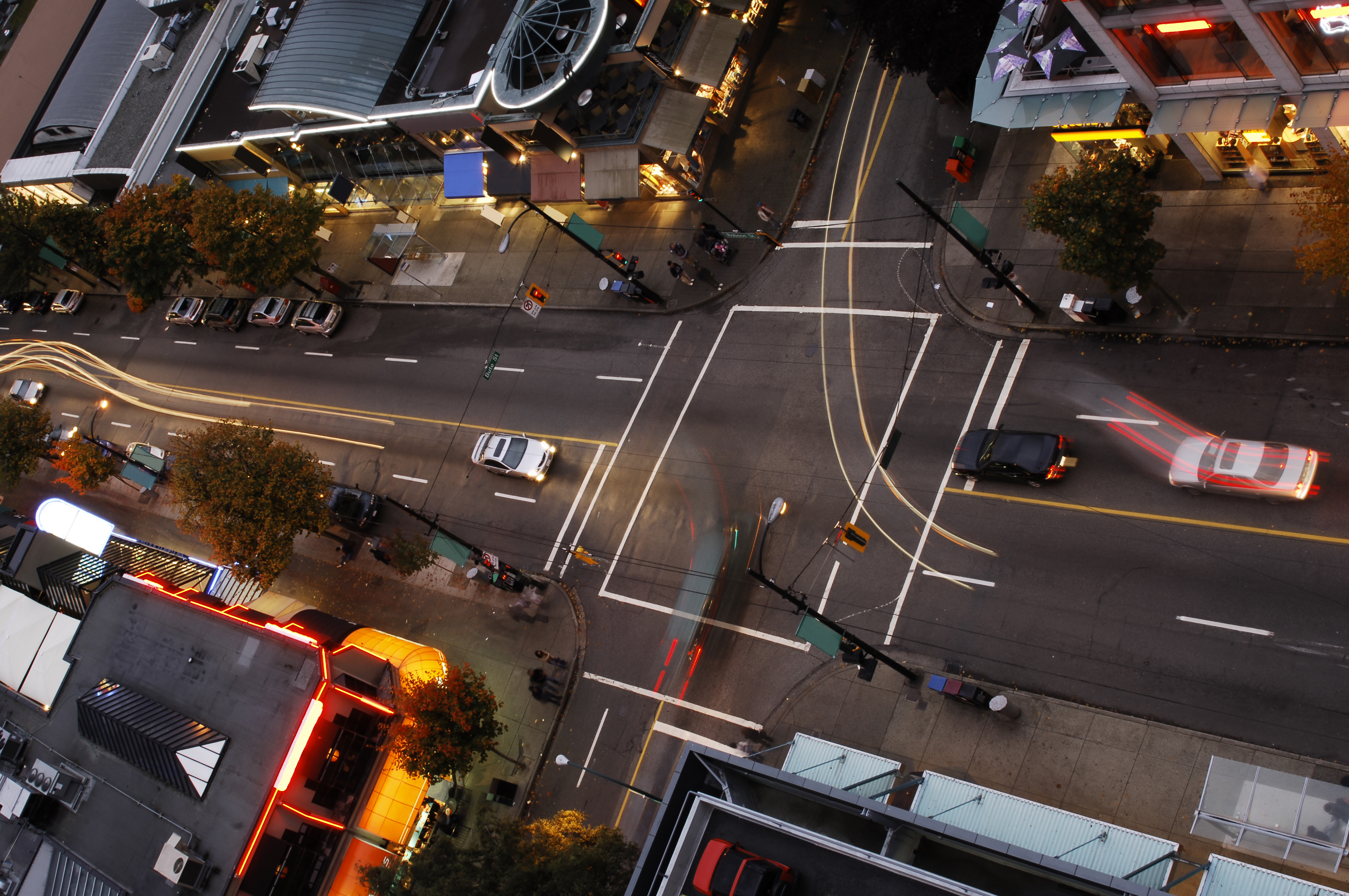 Autumn has arrived. Besides the pumpkin spice lattes, cozy flannel, and colourful leaves, the season brings shorter days, wet weather, and slick streets. We want to remind all road users—pedestrians, cyclists, and drivers—that these changes can bring reduced visibility and hazardous conditions.
Nearly double the number of pedestrians are injured in crashes from October to January compared to the summertime.1 The sun sets earlier and the weather gets wetter. Intersections are particularly dangerous for pedestrians, as three-quarters (76%) of crashes involving pedestrians happen at intersections.2 As a driver, it may be hard to see those pedestrians and cyclists rushing to that next appointment.
Halloween is especially a busy time, and Preventable wants to make sure that the festivities on and around Halloween are safe and not scary. There is a high number of crashes on Halloween—on average in British Columbia, there are 330 people injured in 920 crashes on October 31.3 It's as simple as remembering to slow down and exercise patience. Children may be dressed in dark costumes and may not be visible, so have a word with yourself—be attentive, put your phone down, and focus on the road. Peak times for trick or treating are usually from 5 to 9 PM. Bright or light-coloured costumes and reflectors on candy bags can make your kids more visible in the dark.4
We all know what to do when travelling—taking a moment to remember these tips can make all the difference.
Sources: