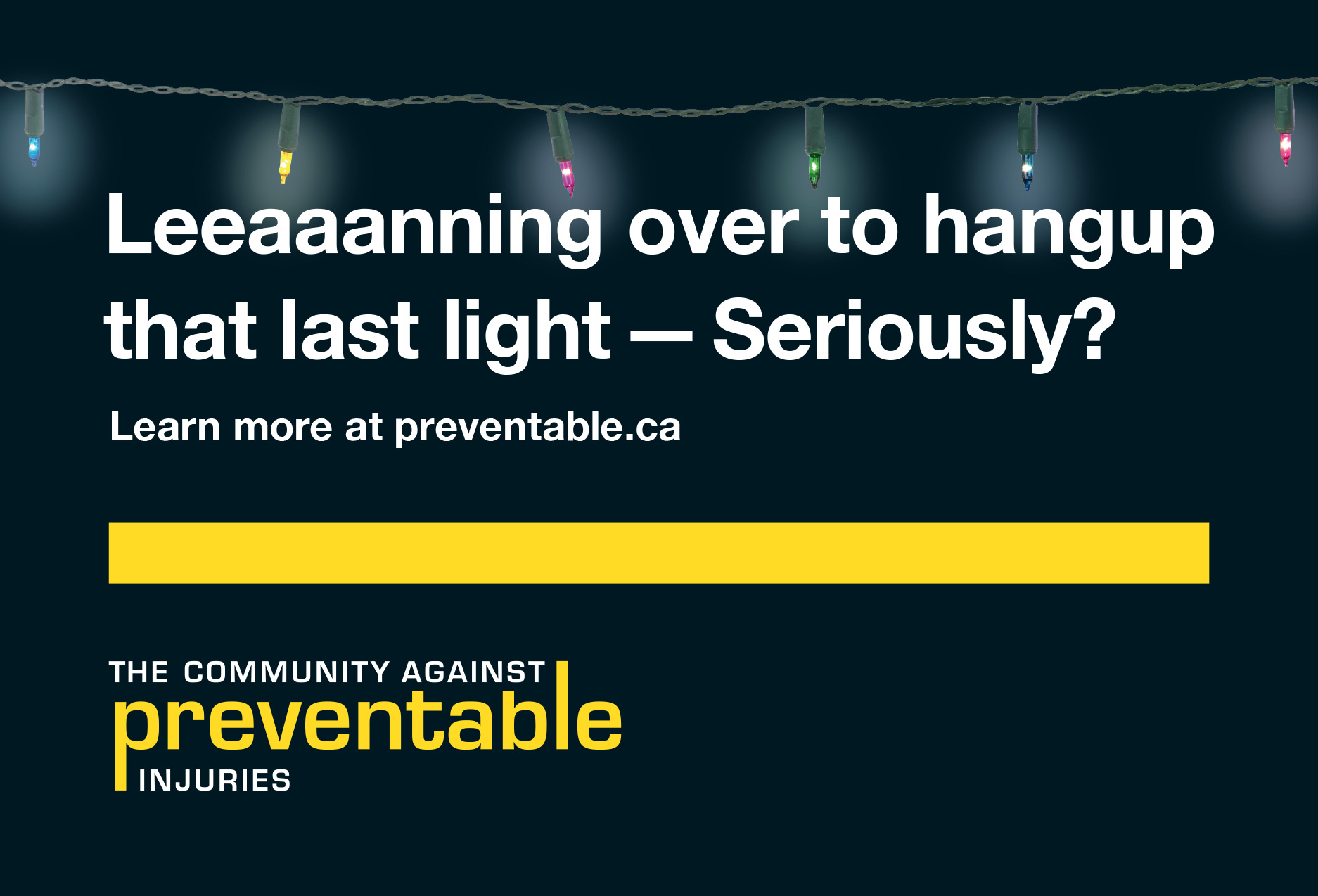 Nothing ushers in the holidays like Christmas lights sparkling through the neighbourhood.
These beautiful sights are free for passersby to enjoy, but for the one who's stringing them up, they sometimes come at a cost. That's why we've partnered with London Drugs to help spread awareness this holiday season.
It starts with a situation that we're all familiar with. Maybe it's Dad stringing up those Christmas lights like he does every year, but this time, he gets overconfident and thinks leeaaanning over to hang up that last light is an option.
He wouldn't be the only one to injure himself. Over 700 British Columbians are hospitalized every year due to ladder falls. And the reality is, the injuries that result from these unnecessary risks are preventable. A little more effort to be safe, and those Christmas lights go up without sending anyone to the hospital. That's something everyone can be merry about!
Some basic practices for ladder safety:
The feet of the ladder should always be on a stable surface
If it's an extension ladder, the two sections need to overlap according to the manufacturer's instructions and all the locks must be properly engaged
To avoid losing your balance, a good rule of thumb is to keep your belt buckle inside the ladder's rails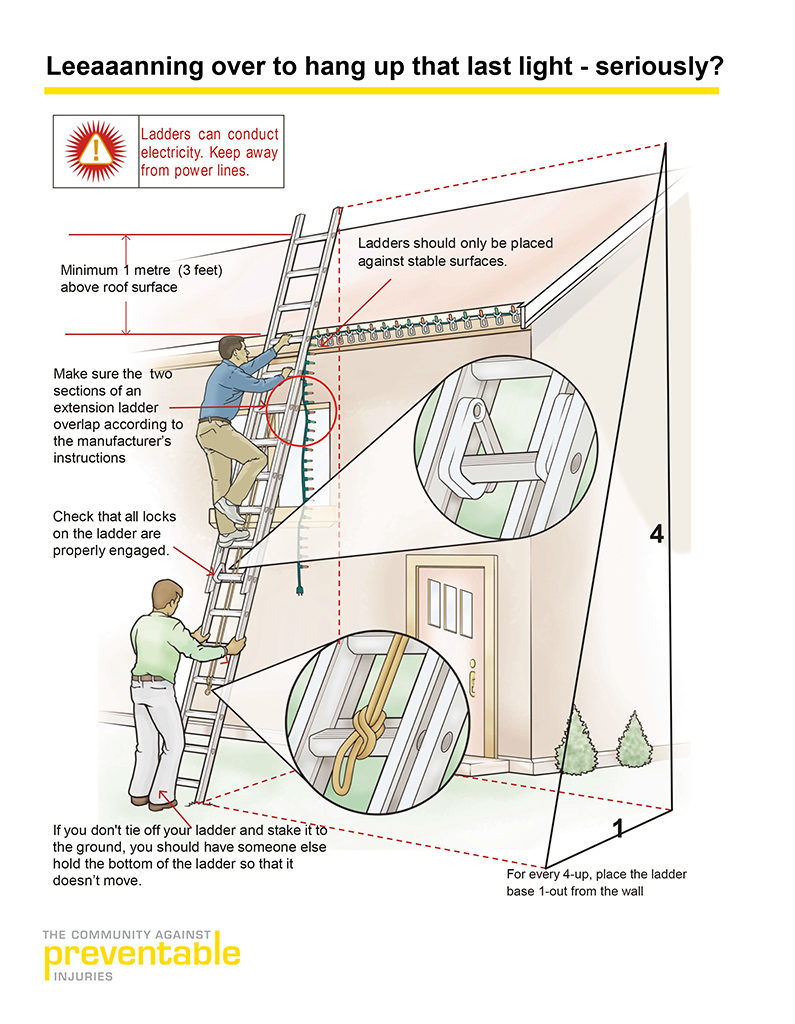 And if something is just out of reach? Don't lean over! Climb down the ladder and move it closer to where you need to get to.
This year, let's keep the holidays merry and bright. Remind whoever is stringing up those Christmas lights that being unsafe with a ladder isn't worth the risk.
Look for our message on shelf talkers while you're out holiday shopping at London Drugs, and have yourselves a wonderful, safe Christmas.